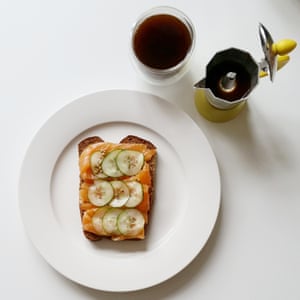 Then he made himself lunch, which consisted of coffee and open sandwiches, and sat in the garden, where he was typing up the notes of his conversation with Pastor Falk. When that was done, he raised his eyes to the church.
The Girl with the Dragon Tattoo, Stieg Larsson
For a link to the recipe,
click here.